WA Delegate (non-executive):

The Rogue Nation of Kalmarth (elected )
Founder: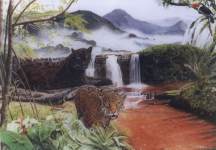 The Confederacy of Undivulged Principles
Last WA Update:
Embassies: Forest, The Axis of Evil, The Maritimes, Pony Lands, Tareldanore, The Alliance of Dictators, Capitalist Libertarian Freedom Region, Philosophy 115, The Vast, Holy Lands, United Empire of Islam, The Illuminati, Sonnel, Vissella, Union of Nationalists, The Erviadus Galaxy, and 45 others.Austritaria, League of Sovereign Nations, Empire of Andrew, Avadam Inn, POLATION, The Savage Garden, Hollow Point, Turkic Union, Barbaria, The Bar on the corner of every region, Yarnia, Groland, The KuK Patriarchy, The Mystical Council, The World of Remnant, Future Earth, The Warden World, Crodown, International Debating Area, Remnants of Hyrule, Regionless, Sikh Empire, Dauiland, The Turtle Isles, The Antichrist Trump, Gypsy Lands, The Dank Meme Alliance, Universal Pact, The Great Universe, Hoshizora, Glass Gallows, Fredonia, Kingdom of Adonai, League Of Allied Powers, Monarchist and Democratic Alliance, The LCRUA, The Slide Countries, The New Dogecoin Union, Greater Mediterranean Union, Usea, The Bunny Fire, New Augrativan Kingdom, 1st Epitome United, The Cult of PCHS, and Montealba.
Tags: Fantasy Tech, Featured, Free Trade, Future Tech, Independent, Magical, Map, Medium, Mercenary, Multi-Species, National Sovereigntist, Outer Space, and 1 other.Regional Government.
Regional Power: Moderate
Eladen contains 30 nations, the 615th most in the world.
Today's World Census Report
The Greatest Rich-Poor Divides in Eladen
Nations ranked highly have large gaps between the incomes of rich and poor citizens. Nations low on the list have high levels of income equality.
As a region, Eladen is ranked 102nd in the world for Greatest Rich-Poor Divides.

Eladen Regional Message Board

Loading...
Sending a token of continued friendship:
**delivers a basket of muffins, pastries, jam and butter, and Hershey's kisses**
Hello friends!
Forest's sixth annual Photo Contest is beginning, and as has been the case in past years, submissions are open to anyone from our embassy regions. We'd love to see some submissions from y'all! :)
You can find more information here:

.
.
.

Forest Photo Contest 2020
.
.
.
.
2020 has undoubtedly been a year like no other. The general consensus is that itís been crazy if not outright terrible. But with the holidays and the new year just around the corner, 2020 is finally coming to an end. Before we move on to a hopefully smoother 2021, though, thereís one last thing that needs to be done: the sixth annual Forest Photo Contest!
Here's what you need to know:
🌲 We have four categories once again this year:
🌲 You may submit up to 12 photos total. You may choose how to divide those among the different categories, but please do not submit more than 12.
🌲 Please post your photos in the appropriate thread on our forums, located

here. You may also submit photos via a link to an image hosting site in a telegram to Mount Seymour.
🌲 The photos must be taken by you, but can be taken at any time (not just during the contest).
🌲 Anyone in Forest or in a region which has an embassy with Forest may submit photographs for the Contest.
🌲 Timing:
Submissions will be open from December 18 at 00:00 GMT (7:00pm Dec 18 EST) to January 23rd at 23:59 GMT.

Voting will begin on January 23rd at 23:59 GMT and end January 30th at 23:59 GMT.
🌲 Voting will take place on a Google Form. Needless to say, please no puppeteering!
🌲 The photographers with the top three photographs in each category will have their photos acknowledged on our RMB, on our World Factbook Entry, and potentially in our next foreign update. A banner will also be created with a collage of the top photos to applaud the winners, and participants in the competition will be encouraged to add it as their nation's custom banner. Forest's flag will also be changed to the 1st place photos in each category for a week after the Contest.
Now it's time to head out and start photographing! Good luck to everyone!
Any questions about the Contest should be directed to Mount Seymour.

.
.
Read dispatch
Happy photographing!
Greetings, we are the YCC and we would like to bestow upon you 1400 boxes of cookies free! There are 20 cookies per box... see ya around... tips are always welcome.
hello anyone want to trade or get aid? i have some timber that is to much i could trade for some gold or ammo.