WA Delegate: None.
Founder: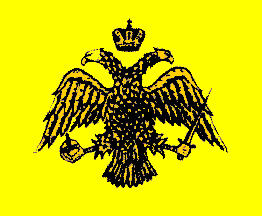 The NS Ever Greatest Alliance of 01 ERE
Last WA Update:
Embassies: Hellenic Civilization, Solar System, Greek Islands, Athens, Constantinople, Greece for Greeks, Western Roman Empire, Glorious Praetorian Empire, Aegean Sea, Olympus, Environment, Holy Mountain, Cairo, 01 ERE, Pontus, Tehran, and 171 others.01 ERE Alliance, The Eastern Roman Empire, Defenders Security Alliance, Far East, Beirut, The Praetorian Empire, Ellas, Holy Roman Empire, Delphi, Akrotiri and Dekhelia, Corinth, Roma, Shqiperia, Sofia, Western Thrace, FYR of Macedonia, Belgrade, Bucharest, Chisinau, Creta, Founderless Regions Alliance, Skopje, Republic of Greece, Republic of Cyprus, Ankara, 01 Eastern Roman Empire, Serajevo, Nova Macedonia, Zagreb, Vardarska, Far West, Great Britain and N Ireland, New Macedonia, Greek Macedonia, Byzantine Empire, Kypros, Praetorian Empire, Tirana, Northern Cyprus, Alexandria, Phoenicia, Asia Minor, Pasargadae, Macedonia_Skopje, Turkiye Cumhuriyeti, Byzantine Glory, Konstantinoupolis, Mitrovitsa, Salonica, Ecbatana, Babylon, Susa, Makedonija, Thasbaan, Firuzabad, VCG, Right to Life, Minor Asia, Hellenic Macedonia, Laissez Faireholm, The SOP, The Last Kingdom, Istanbul, Faravahar, The Commonwealth Of Furry Peoples, Antioch, Edessa, Tripoli, Thessaly, Sassanid Empire, Hippy Haven, Rhodes, Union of Nationalists, United Empire of Islam, League of Christian Nations, Astyria, Ivory Tower, Lacedaemon, The Byzantine Empire, Kyklades, The Illuminati, Greek Empire, Hellenic Kingdom, Macedonian Kingdom, Anshan, Seleucid Empire, The Rose Garden, The Empire of Tamriel, Balkan Peninsula, Epirus, Res Publica Catholicae Borgiae, Roman Empire, Realism and RP, Nicosia, Ani, The Scandinavian Region, Eran Shahr, The Dirt Alliance, Chinese Republic, Isolert Ulv, Funen, The Western Isles, United Valhaven, Chess, Solar Alliance, Australialia, The Bar on the corner of every region, Zakynthos, Nova Historiae, Avadam Inn, The Warden World, The World of Remnant, The Savage Garden, Arconian Empire, Hollow Point, Thraki, Pax Britannia, United Imperial Union, Kingdom of Macedon, Ellada, Knights of The Templar Order, Asiana, International Debating Area, Dauiland, The Great Universe, Regionless, Macedoine, The Fallout Wasteland, Yuno, The Free Pacific, Seleucia, Thrace, The Dank Meme Alliance, Nova Makedonija, Barbaria, Golden Dragons, Republic of Northern Macedonia, North Macedonia, Severna Makedonija, Republic of North Macedonia, United We Stand, NationStatesHolics Anonymous, Eastern Roman Empire Alliance, Fredonia, Ancient, United Christian Empires of the West, Dolla Holla, Ithaca, The Grand Dominion, Defcon 1, Europe but better, Grand Avalon, Amalgamated Federation, Empire of Rome, Great Chuliu Empire, The Embassy, LIFE PUPPETS, Guinea Kiribati, Raxulan Empire, Realms of Monmark, Parsa, Home Depot, The White Stag Republic, Byzantine Christendom, The New Mediterranean Order, The Roman Empire of Antoninus Pius, The Finntopian Region of DOOM, Roma Invicta, The Giraffe Federation, Romaie, and Planet Andarios.
Tags: Featured, Imperialist, International Federalist, Large, Offsite Forums, and Role Player.
Regional Power: Moderate
Eastern Roman Empire contains 54 nations, the 343rd most in the world.
Today's World Census Report
The Largest Cheese Export Sector in Eastern Roman Empire
Qualified World Census Cheese Masters nibbled their way across the globe to determine which nations have the most developed cheese exports.
As a region, Eastern Roman Empire is ranked 9,628th in the world for Largest Cheese Export Sector.

Eastern Roman Empire Regional Message Board

Loading...
Who's in charge here?
I have something to discuss with them.
There have been 45 bad login attempts since your last successful login.
Does any Admin searches this?
There have been 38 bad login attempts since your last successful login.
And another desparate attempt here :)
Why Yes , There Are Plenty Apart From Me I Assume.
Hi there! From now on this nation will be placed here as a ambasator of Planet Andarios! Have a nice day!