WA Delegate: None.
Founder: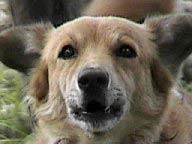 The Dominion of The Angry Dog News
Last WA Update:
Tags: Minuscule.
The ADN contains 2 nations.
Today's World Census Report
The Most Avoided in The ADN
Nations ranked highly are considered by many to be the most inhospitable, charmless, and ghastly places to spend a vacation, or, indeed, any time at all.
As a region, The ADN is ranked 1,949th in the world for Most Avoided.

The ADN Regional Message Board
There are many things that make us angry.
Mostly everything, that I can tell you.
Believe me when I say "do not try and pet me".