WA Delegate:
The Volksrepublik of Peoples Republic of the German States (elected )
Founder: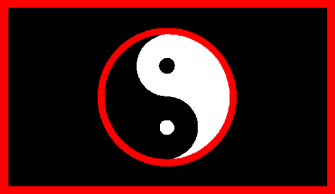 The Despotic Dictatorship of Despoticania
Last WA Update:
Embassies: The Axis of Evil, Ile de France, Lone Wolves United, Eladen, Evil, Vissella, Union of Nationalists, United Empire of Islam, The Savage Garden, The Illuminati, ITALIA, Imperium of the Wolf, Epicenter Of Prosperity, End 500, POLATION, Hollow Point, and 57 others.The Embassy, International German Coalition, Ozymandium, Cyberius Confederation, Australialia, Imperial Russian Empire, The Bar on the corner of every region, Solid Kingdom, United Imperial Union, Right to Life, Avadam Inn, The World of Remnant, The West Republic, Yuno, Laotis, Orthanc at Isengard, Asiana, Sikh Empire, International Debating Area, Regionless, The Great Universe, International sovereignty pact, The Imperial Consortium, Misanthropic Bloc, The New Mappers Union, Barbaria, Machtpolitik, Lardyland, Citadel of Ricks, Non Aligned Movement, Nazbol Gang, The Lands Of Guacamole, Beachfront Nuclear Hellscape, The Larry Pact, Derovania, Fredonia, Edmundian Empire, Cyterian Treaty Organisation, Chicken overlords, The Wolf Clan, Der, Lezra, League Of Allied Powers, The Holy Reich of Greater Germania, land of the redpandas, The Moderate Alliance, Epic Games HQ, Turkic Union, The Monarchy alliance, Dictatorial Independent Confederation, FRC Collation, The Independent Newspaper, Indian Mars, Berdyansk and the Azov, Altay, Compatibility, and Kartokistan.
Tags: Enormous, Featured, Future Tech, Independent, Map, Modern Tech, Multi-Species, Past Tech, Post-Modern Tech, Regional Government, Role Player, Surreal, and 1 other.Totalitarian.
Regional Power: High
The Alliance of Dictators contains 112 nations, the 150th most in the world.
Today's World Census Report
The Most Advanced Defense Forces in The Alliance of Dictators
Nations ranked highly spend the most on national defense, and are most secure against foreign aggression.
As a region, The Alliance of Dictators is ranked 435th in the world for Most Advanced Defense Forces.

The Alliance of Dictators Regional Message Board

Loading...
The Vespergalian government plans to send a representative to the conference and mull over the offer of membership upon further details on what the council does and what membership entails; which would certainly be covered during the conference.
Ooc:Hi guys. Mind if I ask, this is a rp board? Do we have a discord? And I found this region through the post modern tech tag, so I assume a sci fi nation with 6 regions(each with about 100 star systems) allowed?
OOC: Um, giant stellar empires don't work too well here, though sci fi stuff is generally allowed.
OOC: Welcome to the region.
From what I can tell your nation is a large space empire. As Veradax has stated these haven't worked well with the region in the past. Although some more advanced nations have relatively small space fleets. By the region's definition, PMT (Post Modern Tech) includes technology that's about 5-20 years into the future, while FT (Future Tech) is anything after that; your nation seems to be FT.
There is a Discord, you may want to join it for further information.
Ooc:Of course, please do send me the link
OOC: It's in the world factbook entry. https://discord.gg/wXy3bEz
OOC: Here's our rules and suggested guidelines:
Rules:
---
1. Limited Resources: A nation does not have the ability to produce infinite tanks or soldiers, it has limited supplies. No autarkies that have every conceivable resource.
2. No Metagaming: Metagaming – defined as the player using their real-life knowledge of the state of the game to determine the actions of their characters, when said characters have no awareness or relevant knowledge under the circumstances – is strictly prohibited.
3. Role Play Etiquette: You cannot force someone to role play with you.
4. Magic: Magic is allowed.
5. Nation States Stats are not used for role play here. Your nation in role play is not defined by NS stats, so feel free to get creative.
6. Map: If no posts are made for an uninterrupted two week period, then a nation will be declared inactive. If a nation remains inactive for a two week long uninterrupted period, then they shall lose their spot on the map. Exceptions will be made for those that provide prior notification, we understand that people have lives.
7. No God-modding: You can only control your own characters, unless consent is given by the player whose character(s) you are (temporarily) taking control of.
Guidelines:
---
1. Tech Levels: There are five tech levels, Past Tech(PT), Modern Tech(MT), Post Modern Tech(PMT), Future Tech(FT), and Fantasy Tech(FanT). Past tech is the loosest category, anything from the stone age to the end of world war two. Modern tech is anything from the cold war, to modern day. Post Modern Tech is defined as anything within the confines of the "Near future" that is still bound by the laws of physics. Future Tech is defined as "Far Future" and allows for things seem in space operas like handheld energy weapons and warp drives. Fantasy Tech is anything with magic. Generally it is recommended that a nation of a given tech level only interact with nations of equal tech level, or that are one tech level apart. For example a Modern tech nation can relatively easily Role play with a PT, MT, or PMT nation.
2. Mixed Nations: It is possible to have a "Mixed Nation" or one that has multiple tech levels within it. Often this takes the form of an otherwise MT or PMT nation with certain FanT elements – mostly the presence of an enclave of magic users. But it can also be applied to have a MT or PMT nation with a PT group in it.
3. Magic: While magic is allowed, it is recommended that players develop a concrete system to define it's use. This prevents misuse and arguments in the future. This type of magic system is called a hard-magic system. An example would be eating different types of resources for different effects, or just a system where it is defined what experience/power is needed for certain spells.
4. While the region is named "The Alliance of Dictators" your nation does not have to be a dictatorship, feel free to get creative.
5. Please do have a motivation for your nation's actions in regional role play. As an example, X Nation has gone to war with Y Nation for seemingly no reason. This situation can be fixed relatively easily, X Nation indicates that it has a historical/cultural claim on land owned by Y Nation and has gone to war to reclaim it.
Read dispatch
Following a quick and entirely unanimous vote to partake in the "Stronger Futures" program, Lenspheria accepts the open hand.
Lenspheria is honored to take part.
Happy 5 year embassy-versary! Leaves a basket of fruit
The woods pt.1
If you were to travel to the edges of Troois Sul's sovereign lands, the smog will fade into a thin mist and, although the stench of industrial fumes still lingers, one may breath relatively freely.
At 04:00 hrs a squad of Shepherds venture to the East. Their purpose is to investigate a strange occurrence near one of the many blackened woods at the outskirts of the nation.
As they drive through the rarely passed (and, it seemed, maintained) road to their destination, they couldn't help but feel that their endeavour was rather redundant.
"So why are we going to a place away from the cities, away from the crime?" one of Shepherds, a new recruit, broke the silence.
"have more faith lad, the Saints can see even out here." The driver responded, he was wearing the insignia of a higher rank. Presumably a sergeant.
"oh no no no. I meant no ill, it just seems odd that we'd be sent so far from the action. Hasn't our detachment just been ordered to quell deceit in the capital? You know, about the Factbooks and other articles that have been edited?" The young Shepherd responded.
"Eyes up!" one of the shepherds sitting in the back of the truck called out.
"Looks like this is the place." he leant forward, pointing towards a dilapidated house emerging from the mist as they drew closer. Behind it stood a blackened wood
"Seriously?" the recruit expressed his disappointment.
"Yes, now put your helmets on, I'll do the talking" said the Sergeant, pulling on the handbrake.
At 05:10 hrs, the Shepherds questioned the inhabitants about what had happened to warrant their attention.
Inside the house, they found a family, sitting at a rickety table. Their wide, frightened eyes fixated, and followed as the sergeant entered and sat opposite.
"So tell me, what guidance do you need, poor lamb?" the sergeant questioned in a calm manner, disguising his uneasy wariness of the family's disturbingly synchronised gaze.
In response to this, the adult woman turned her whole body to face the window. Without blinking, she raised a trembling finger and gestured towards the wood...